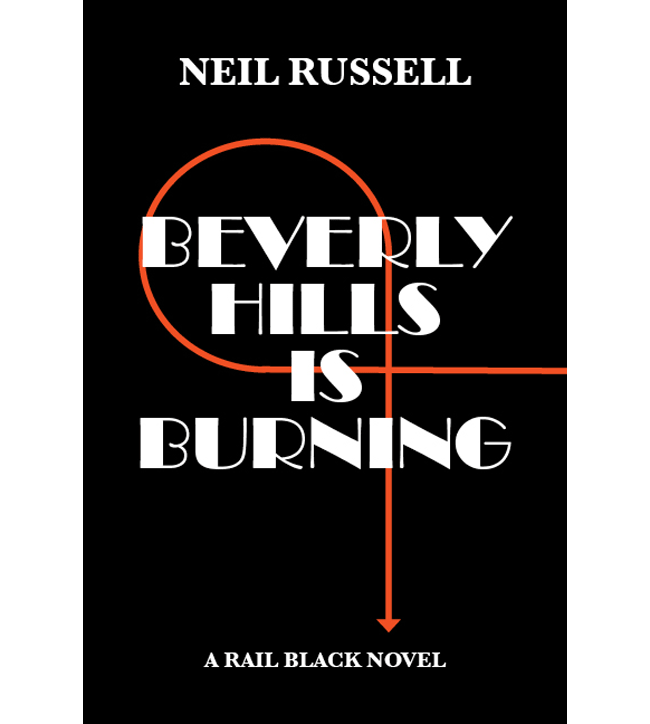 "It was just after midnight when the girl in the
blue diamond necklace fell out of the sky."
In Hollywood, an ex-con movie producer, fresh out of San Quentin, is lucky if he can get a valet to take his car at The Ivy. Teddy Chessman got his own studio.

Why? Because Teddy controlled the most important motion picture property to hit town since agents were invented. And attached to this expected critical and financial bonanza is the biggest female action star in the world, Valentine Jones.

Then Teddy got himself murdered. Along with his entire board of directors.

And now, the guy who loaned him the money to buy the joint—Rail Black, a former Delta Force operator with a private fortune of his own, and who tries to stay as far from show business as possible—is forced to take possession of the thing he wants least.

But the bad news doesn't end there. Rail soon discovers his can't-miss screenplay isn't complete, and nobody seems to know if the rest of it even exists.

And the murders are just beginning.

Exploding from ninety years in the past—when gangsters and movie tycoons roamed Hollywood and scratched each other's wallets—Rail is sucked into a quicksand of unsettled scores, duplicity and death, where a couple of billion dollars in boxoffice seems like small change.

From Southern California to New York, Venice, Havana, Mexico and Cyprus, Rail must disentangle the past from the present and come to terms with his feelings for Barrie Fontaine, a long dead woman—and extraordinarily brave pilot—he has never met.

And somewhere, out there, is Matty Aspirins, a hitman on a mission all his own.

Welcome to Beverly Hills is Burning.

There will be no intermission.
"Neil Russell is the king of adventure thrillers… BEVERLY HILLS IS BURNING is a tour-de-force of hot action, cool suspense, and steamy sex. …a once-in-a-lifetime ride with producers, screenwriters, Mafia hitmen, and money. Lots of money. You'll love this book."


—Gayle Lynds
New York Times bestselling author of THE BOOK OF SPIES
"What would happen if an incredibly gifted writer smashed together the best of Bond, Hammer and McGee? Could they create a new category of hero?"

"Turns out Neil Russell is that author. Rail Black is that hero and BEVERLY HILL IS BURNING is that book. Not for the timid or PC crowd, "BURNING" is filled with intense sex, harsh language, graphic violence and a great story interweaving mysteries from mid-1930's Cuba with today's Hollywood."

"Gangsters… Hollywood stars, starlets, sexual predators and producers do things that will make parts of you stand on end…"


—Myles Knapp, Thriller Reviewer
Bay Area News Group